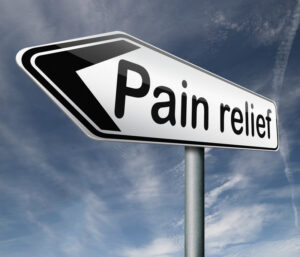 About TeleHealth Stem Cell Injection Clinics
Telehealth provides treatment options that bring people hope and options. Hope that going under the knife can be avoided, and injury can be repaired  with the patient then being able do things like hike, swim, ride a bike, play with your kids again and be… Free of Pain!
Existing pain management therapies have been excellent at reducing pain by masking discomfort in a "band aid" fashion with medications such as cortisone, narcotics or anti-inflammatory medications.
These treatments work great for relief, but they do NOT repair the underlying problem!
Fixing Tissue Injury
So how is the problem actually fixed, whether it's joint arthritis, neck or back pain, rotator cuff tendonitis, ligament injury, golfer's or tennis elbow?
Regenerative Medicine at TeleHealth Stem Cell Clinic has the potential for restoring normal anatomy by utilizing therapies with stem cells, platelets and growth factors to promote a healing response in your own body.
Stem Cells are akin to a blank slate and can change into several types of cells helpful for tissue regeneration depending on the environment in which they situated.
TeleHealth Stem Cell Treatments
Telehealth stem cell injection treatments including: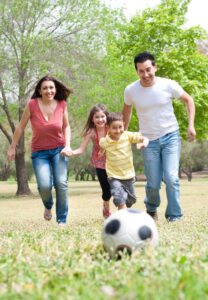 Stem Cell Injections derived from your own Bone Marrow or Fat or Blood
These are all same day, outpatient therapies. All of the regenerative medicine injections are performed either into joints, soft tissue or intervertebral disc. TeleHealth's services are predominantly covered by insurances. The main ones accepted are almost all PPO's, Medicare, Tricare, Workers Compensation and Personal Injury.
Initial studies are showing these stem cell therapies to have substantial promise in healing injury while reducing pain. For example, several professional sports leagues have approved of PRP therapy along with the WADA.
Pro athletes who have undergone regenerative medicine therapies performed include the likes of Rafael Nadal, Tiger Woods, Kobe Bryant, Dwight Howard,  and many more.
All of the treatments at TeleHealth are administered by Board Certified physicians.
Medical Director Dr. Bryn Henderson DO, JD, FACPE
Dr. Henderson is the Medical Director and Owner of TeleHealth and  has served as president of the State of California's Board of Osteopathic Examiners and for several years was Assistant Dean of Clinical Affairs at the College of Osteopathic Medicine of the Pacific.
He has an intense interest in adult stem cell treatment and he belongs to the American Osteopathic Association, American College of Physician Executives, and World Future Society. Dr. Henderson oversees the treatments performed at TeleHealth in Orange County.
About Dr. Phillip Zinni, DO, FAOASM, MS 
"I am committed to helping patients enjoy great health and high performance regardless of their age. I use my 2 decades of experience to work closely with patients and provide leading-edge medical techniques and philosophy."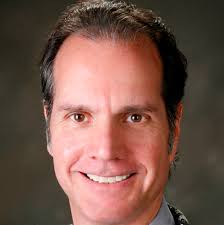 Dr. Phillip Zinni is a Board Certified, Fellowship Trained Regenerative Medicine Doctor at TeleHealth. He is the Past President of the American Osteopathy Academy for Sports Medicine. He brings two decades of expertise to the practice as one who uses Regenerative Medicine including stem cell therapy for sports injuries, neck or back pain, extremity arthritis pain in knees, hips, ankles etc, diabetic neuropathy and more.
Dr. Zinni offers several adult stem cell therapy options including fat and bone marrow derived stem cell injections, PRP therapy and prolotherapy. He uses image guidance to ensure the therapies are accurately placed for the condition being treated.
As a US Board Certified Doctor with an interest in Stem Cell therapy, Dr. Zinni helps patients repair injuries, not just mask pain such as with cortisone injections. He helps patients nonsurgically to restore function and avoid operations. Prior to the advent of stem cell therapy, surgeries were frequently required more often.
Dr. Zinni has treated patients from all walks of life including actors, stunt people, weekend warriors, professional athletes, grandparents, white and blue collar workers, teens  and more. The cutting edge options are provided for soft tissue tendonitis, ligament injuries, arthritis, neuropathy and more.
Board Certified Dr. Jose Dalprat, DO
Dr. Dalprat is a graduate of Western University of Health Sciences and is a Board Certified and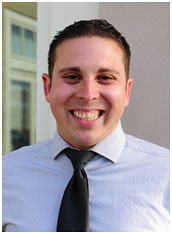 Fellowship Trained doctor with an interest in Regenerative Medicine. He is also currently a Clinical Assistant Professor at Western University of Health Sciences.
Dr. Dalprat provides IV infusions, Platelet Rich Plasma (PRP) and stem cell injections.
He is accepting new patients and is fluent in Spanish and Portuguese.
Mission Statement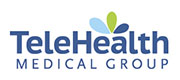 TeleHealth provides cutting edge regenerative medicine treatments with the possibility of repair, regeneration and restoring damaged tissue. This may permit patients to reduce pain and increase functional ability with outpatient treatments that are low risk and typically covered by insurance. TeleHealth desires to make a difference in people's lives by helping them avoid surgery and remain as active as desired.
If you would like to receive stem cell treatment covered by insurance, CONTACT US or call (888) 828-4575 today!