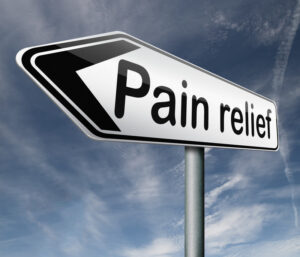 About R3 Stem Cell Centers of Excellence

R3 Stem Cell Centers of Excellence provide treatment options that bring people hope and pain relief. Hope that going under the knife can be avoided, and injury can be repaired  with the patient then being able do things like hike, swim, ride a bike, play with your kids again and be… Free of Pain!
Existing pain management therapies have been excellent at reducing pain by masking discomfort in a "band aid" fashion with medications such as cortisone, narcotics or anti-inflammatory medications.
These treatments work great for relief, but they do NOT repair the underlying problem!
Fixing Tissue Injury
So how is the problem actually fixed, whether it's joint arthritis, neck or back pain, rotator cuff tendonitis, ligament injury, golfer's or tennis elbow?
Regenerative Medicine at R3 Stem Cell has the potential for restoring normal anatomy by utilizing therapies with stem cells, platelet rich plasma therapy and growth factors to promote a healing response in your own body.
Stem Cells are akin to a blank slate and can change into several types of cells helpful for tissue regeneration depending on the environment in which they situated.
R3  Stem Cell Treatments
PRP and Stem cell injection treatments including: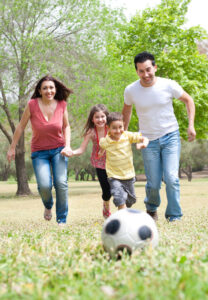 Stem Cell Injections derived from your own Bone Marrow or Fat or Blood
These are all same day, outpatient therapies. All of the regenerative medicine injections are performed either into joints, soft tissue or for cosmetic improvements. R3 Stem Cell's services may be partially covered by insurance.

Initial studies are showing these stem cell therapies to have substantial promise in healing injury while reducing pain. For example, several professional sports leagues have approved of PRP therapy along with the WADA.
Pro athletes who have undergone regenerative medicine therapies performed include the likes of Rafael Nadal, Tiger Woods, Kobe Bryant, Dwight Howard,  and many more.
All of the treatments at R3 Stem Cell centers are administered by Board Certified physicians.
Dr. Bryn Henderson DO, JD, FACPE
Dr. Henderson is the Medical Director and Owner of TeleHealth and  has served as president of the State of California's Board of Osteopathic Examiners and for several years was Assistant Dean of Clinical Affairs at the College of Osteopathic Medicine of the Pacific.
He has an intense interest in adult stem cell treatment and he belongs to the American Osteopathic Association, American College of Physician Executives, and World Future Society. Dr. Henderson oversees the treatments performed at TeleHealth in Orange County.
Board Certified Dr. Jose Dalprat, DO
Dr. Dalpra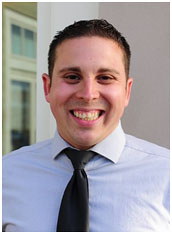 t is a graduate of Western University of Health Sciences and is a Board Certified physician with a Fellowship in Osteopathic Manipulative Medicine. He is also a Clinical Assistant Professor at Western University of Health Sciences and uses his expertise in regenerative medicine to provide pain relief from sports injuries, osteoarthritis in the shoulders, knees, hips, ankles and other joints, and chronic neck and back pain.
Dr. Dalprat offers several treatment options to patients including image guided platelet rich plasma (PRP) therapy, and blood and fat derived stem cell injections. He uses a holistic approach to promote personal growth and healing.
He is accepting new patients and is fluent in Spanish and Portuguese.
Board Certified Dr. Larry Halem, MD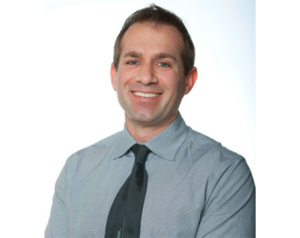 Dr. Larry Halem, M.D., grew up in sunny Thousand Oaks, California. He attended University of California, Riverside, and earned a Bachelors degree in Biomedical Sciences. He then attended University of California, Los Angeles, and achieved his medical degree in 2003. Dr. Halem trained at Harbor-UCLA in Emergency Medicine.
After graduating, Dr. Halem began working at Santa Monica UCLA Medical Center in the Emergency Room and is currently the Assistant Medical Director of the Emergency Department. He has been a board certified Emergency Medicine physician since 2006.
Personally, his interests include scuba diving, snowboarding, and beach volleyball.
Board Certified Dr. Pejman Shirazy, MD
Dr. Shirazy is a Board Certified medical doctor who has completed his medical training at UCLA's School of Medicine. Dr. Shirazy has completed specialty training in the field of physical medicine, rehabilitation, and interventional pain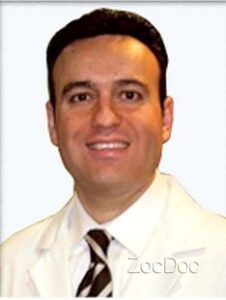 management. Dr. Shirazy was appointed as chief resident, elected unanimously by the physicians at UCLA, Cedars Sinai, and the nationally renowned, Rancho Los Amigo Rehabilitation Center.
At UCLA, Dr. Shirazy completed numerous spinal procedures ranging from epidural injections, facet injections, nerve blocks, discogram, and radiofrequency procedures. He completed his training at the Orthopedic & Spine Center at UCLA where he gained vast experience in diagnosis, management, and treatment of neuromuscular skeletal disorders.
In addition, Dr. Shirazy is board certified in performing electro-diagnostic studies including electromyography and nerve conductions studies. His interpersonal skills and clinical skills have proved to be effective in the management of chronic pain patients. Dr. Shirazy has been practicing medicine since 2003. His practice has focused on orthopedic conditions and interventional pain management addressing the treatment of these conditions. Dr. Shirazy bas performed State-Of-The-Art Treatment in platelet rich plasma procedures and stem cell regenerative therapy to address injuries in the musculoskeletal system prior to surgical interventions. 
Board Certified Dr. Jay Jazayeri, MD
Dr. Jazayeri is Board Certified in orthopaedic surgery and an expert in regenerative medicine procedures with stem cell therapy. He  He sees patients at the R3 Stem Cell Center of Excellence practice in Long Beach, CA.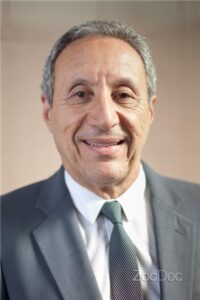 He graduated from the University of Tehran School of Medicine and completed his surgical residency at Mount Sinai Hospital of Cleveland and his orthopaedic residency Albert Einstein College of Medicine.
He states, "I firmly believe in the philosophy that you should treat people the way you want to be treated. Therefore, when I see a patient, I try to put myself in his/her place and act accordingly."
Medical School – University of Tehran

Albert Einstein College of Medicine (Residency)

Centre for Hip Surgery (Fellowship)
American Board of Orthopaedic Surgery
American Academy of Orthopaedic Surgeons

California Medical Association

Los Angeles County Medical Association

California Orthopaedic Association
Board Certified Dr. Zhenghong Yuan, MD
Dr. Yuan is a Board Certified physician serving patients in San Gabriel and surrounding communities with Regenerative Medicine procedures including stem cell therapy. He is Board-Certified on the American Board of Family Medicine. He
consistently provides an excellent patient experience for those visiting his office. Dr. Yuan and his staff speak both English and Mandarin. Patient satisfaction is of highest priority to Dr. Yuan.
Education
Second Military Medical University

Medical School | Graduated 1983

Xavier University School of Medicine, Aruba

Medical School | Graduated 2007

Internship Hospital | Completed 2007

Residency Hospital | Completed 2010
Triple Board Certified Dr. Roger Wang, DO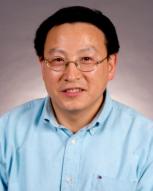 Dr. Wang is a Triple Board Certified Physician who has been compassionately treating patients for over 15 years. One of his Board Certifications is Rheumatology, which is the specialty that involves all types of arthritis treatment.This includes regenerative therapy with stem cell procedures for degenerative "wear and tear" arthritis, rheumatoid arthritis, lupus, psoriasis and others.
He trained at Yale University, and then performed his Rheumatology Fellowship at University of Rochester. Dr. Wang speaks several languages including English, Mandarin and Shanghainese. 
Mission Statement
R3 Stem Cell centers offer cutting edge regenerative medicine treatments with the possibility of repair, regeneration and restoring damaged tissue. This may permit patients to reduce pain and increase functional ability with outpatient treatments that are low risk and may be covered by insurance. R3 Stem Cell desires to make a difference in people's lives by helping them avoid surgery and remain as active as desired.
If you would like to receive stem cell treatment partially covered by insurance, CONTACT US or call (888) 885-8675 today!