Before we can even begin to answer this question, you'll first need to know a little more about stem cells and understand the nature of stem cells and their purpose/usability. Many of us have heard about stem cells from the news, especially since there have been quite a number of cases where prominent athletes turned to stem cell therapy in order to treat their injuries and save their careers.
Stem cells are the body's natural soldiers – they are usually collected from the bone marrow, embryos, or from fat and, under proper laboratory supervision, they have the amazing capacity to transform and multiply into specialized cells, mostly known as daughter cells.  The embryonic stem cells are the best because they are pluripotent, meaning they have the ability to become any type of cell. This is extremely useful especially when there is a need to repair or regenerate an organ or a tissue.
Adult stem cells are a bit more limited in their ability to transform into other types of cells, though there has been plenty of evidence recently that adult stem cells do indeed have the ability to generate unrelated types of cells (usually done through laboratory genetic reprogramming).
And this takes us back to your initial question – how do stem cells know what type of cell to become?
Just like humans do it with each other, stem cells have a way to communicate with other stem cells in their surrounding area, known as the stem cell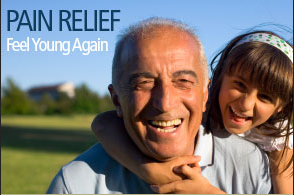 niche. This communication is done via molecular signals or impulses that simply tell the stem cells, or rather guide the new stem cells to become what they need to become.
It is a very complex differentiation process that needs further research to better understand and fully take advantage of this extraordinary regenerative capacity. There is a general understanding that by investigating the signals and the way they work, you can ultimately activate this process outside the body, guiding stem cells to become exactly the type of cell that is needed to treat the disease and heal the damaged body.
The past few years have proved that stem cells have the capacity to break medical frontiers and they do open a new chapter in revolutionary medicine that we now commonly refer to as regenerative medicine. Although stem cell therapy is still relatively new and only recently available to the general public by way of stem cell therapy clinics; its effectiveness is quite clear and offering patients a new and natural way to heal many kinds of injuries and conditions.
Telehealth offers numerous regenerative medicine treatments. These include platelet rich plasma therapy, bone marrow and fat derived stem cell injections along with blood derived stem cell injections. Also, the California stem cell clinic is performing stem cell facelifts, call (888) 885-8675 for more information and scheduling today!