19 Oct

What Is The Difference Between PRP and Bone Marrow Stem Cell Injections?

Both PRP and bone marrow stem cell injections are used in regenerative medicine. The two have been the subject of much interest over the past few years as clinical studies have been conducted to ascertain their benefits and uses in different treatments.
Most patients with joint or soft tissue pain are not too keen on undergoing surgery and are in search of minimally invasive procedure that will work to aid the healing process and deliver good results. What makes PRP and bone marrow stem cell injections stand out the most is their exceptional outcomes. In many cases, these two injections have provided complete healing, re-established function as well as drastically increased the symptoms and recovery time.
It's therefore not surprising to see the sudden interest in regenerative therapies such as these. That said; PRP and bone marrow stem cell injections are quite different as you will soon find out.
Platelet Rich Plasma (PRP) Injections
PRP injections are all about the growth factors derived from the plasma. These injections involve withdrawing some blood from the patient and this blood is then placed in a centrifuge where it is separated to increase the number of platelets and growth factors. Platelets initiate healing and attract stem cell assistance.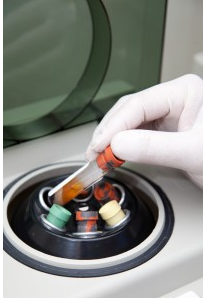 PRP injections work by releasing growth factors which are present in the platelets and they work to regenerate and repair the damaged part of the body. Now the reason why platelets and plasma are used is because as we have already mentioned, they contain growth factors. Growth factors are bioactive proteins which encourage the growth of tissue.
There are thousands of growth factors present in platelets and they work together to initiate and control the natural healing process when there is injury, inflammation or degenerative changes hence robust healing.
Bone Marrow Stem Cell Injections
Stem cells can be defined as "blank slate" cells. These cells have the remarkable ability to differentiate and develop into various types of cells in the body.
Bone marrow stem cells are one of the most widely used stem cells and these are injected into the body to help repair damaged cells and organs within the body. The process of deriving bone marrow stem cells is quite different from the extraction of platelets. With bone marrow injections, the stem cells are sourced from the bone marrow which is the spongy substance that is found in bone cavities. This is where blood cells are produced and the bone marrow holds stem cells and blood.
Harvesting bone marrow stem cells at TeleHealth involves drawing the stem cells from the hip bone. The stem cell doctors are Board Certified and perform the procedure as an outpatient and the procedure involves slight discomfort.
The Differences
There are various differences between PRP and bone marrow stem cell injections. The first as you may have notice is the process of deriving the stem cells. The second is the treatments in which they are used in and although some treatments use a combination of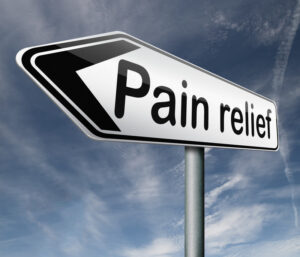 PRP and bone marrow stem cells, not all do.
Bone marrow stem cells are harvested and injected to replace damaged cells while platelet rich plasma initiates healing with the use of growth factors. The effects of these two therapies will vary depending on the type of treatment being sought after.
Make sure that you understand the differences between these procedures before taking up one or the other with. At TeleHealth, quite a few of the treatments involve using these options together for the best effect. Joint arthritis, tendonitis, ligament injury, fractures may all benefit from these regenerative medicine treatments, and they are frequently covered by insurance!
Call (888) 885-8675 for more information and scheduling today!