23 Oct

Regenerative Medicines: Scaffolding Technology

There is a new branch of medicine forming to assist those who have suffered significant damage to the cartilage of their joints; whether by arthritic degradation or injury.

Since cartilage does not regrow normally very well in the body without outside stimulation -such as microfracture surgery or a transplant of healthy cartilage- having a new technique to grow cartilage for the body is nothing short of wonderful. That's what regenerative medicine is all about, such as with stem cells for knees or PRP therapy.
What is Scaffold Technology?
This new technique, called scaffold technology, works on the principle of providing a physical structure for stem cells to grow on in the production of cartilage. Since a cell layer needs to be shaped to fit the model of a complex 3D structure, such as an organ or a joint, this process is better able to grow useful cell structures. This technique helps to give the cells direction as they grow, and is better able to fit into the damaged area once transplanted. The scaffolding itself can be shaped to fit the area.
The type of scaffolding that will be used varies depending upon the tissue that is being replaced. Certain tissues of the body require the scaffold to be a soft, spongy like material in order to retain movement and flexibility. Other areas of the body require a rigid structure, often to retain the support provided to the body by that area. Scaffolds can be designed to persist within the body for a length of time in order to better let cells grow into the required shape. They can also be designed to fade away quickly in instances where the body cannot have a solid structure meddling in the movement of the area.
What materials are used in regenerative Scaffolding?
There are scaffolding techniques in development -and in use- to assist in the integration of cartilage back into ACL grafts, arthritically-damaged areas, and overall regeneration of the meniscus. Further research into the biomedical field of regenerative medicine to determine what materials are best suited to this procedure is being conducted, with a focus to see whether polymer or synthetic scaffolding structures are best suited to a particular area.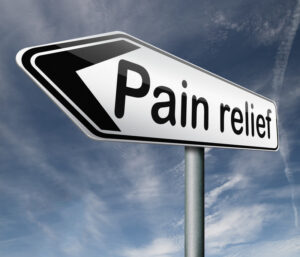 A polymer base provides the rigidity needed for weight-bearing areas, and can be formed into an open lattice structure with high porosity to allow nutrients to move through it freely. Biological structures, most often based on collagen, do this naturally as they are often a spongy structure used in softer areas of the body. Each is uniquely suited to growing a specific cartilage matrix in the body, and each has been successful in the growth and integration of new cartilage into patients.
Current Clinical Stem Cell Therapy
While scaffolding is in the midst of clinical development, stem cell therapy is already available at TeleHealth with Bone Marrow or Fat Derived stem cell therapy, PRP therapy or both for best results. The treatments have shown to be very successful for arthritis, rotator cuff tendonitis, achilles tendonitis, ligament injury, tennis elbow, nonhealing fractures and more.
Most of the treatments are covered by insurance, and TeleHealth can let you know how your condition is best treated with the Board Certified US Stem Cell Doctors at the clinic!
Call (888) 885-8675 today!