15 Sep

The Science behind Bone Marrow Derived Stem Cell Injections

Stem cells are immature cells that have the capability of developing into much more specialized cells. In the past, the majority of therapeutic stem cells were derived from human embryos. More recently, stem cells have successfully been extracted from adult bone marrow. When removed and then allowed to grow under exacting laboratory conditions, bone marrow stem cells are capable of growing into many different types of body cells. This process is called bone marrow derived stem cell therapy.
Bone Marrow Stem Cells Repair Irreversibly Damaged Organs
At this time, bone marrow stem cells are being produced to repair irreversibly damaged organs, such as heart muscles following myocardial infarctions (heart attacks). However, there is future potential for these stem cells to be utilized to repair damaged livers, lungs, spinal cords, and to improve diabetic treatments.
As an example, University of Miami Medical School researchers are currently working on new therapies to reverse any damage sustained during a heart attack in the hopes of improving the quality of life of future heart attack patients. Specifically, these scientists are utilizing mesenchymal stem cells (MSCs) located within bone marrow, muscle, skin, and adipose tissue. These cells differentiate into many tissue types, including collagen fibers, muscles, bones, ligaments, tendons, and adipose tissues.
MSC Therapy Stimulates the Formation of New Heart Tissue
After a myocardial infarction, heart tissue loses some of its non-renewable cells. This results in scar formation and heart enlargement. This can ultimately lead to the development of congestive heart failure. MSC therapy is intended to stimulate the formation of new heart tissue, thus delaying or preventing progression of a myocardial infarction into complete heart failure.
So far, preliminary clinical trials have shown quite promising results. Using special catheters, MSCs were injected into damaged heart tissues. These mesenchymal stem cells differentiated into new tissue cells. The latter performed the same functions as those cells lost due to heart attacks.
Bone Marrow Derived Stem Cells for Musculoskeletal Conditions
One exciting area is the use of bone marrow derived stem cell injections for degenerative arthritis, tendinitis, ligament injury, muscle damage and other forms of musculoskeletal injury. Without the stem cell treatments, the best the body can normally repair soft tissue injury is about 70%. With stem cell treatment, the body can typically do much better. Studies are starting to show the benefits of bone marrow derived stem cell therapy for degenerative arthritis as well.
Final Thoughts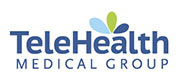 As a result of these clinical trials, emphasis is now being placed on regenerative medical procedures. In the case of heart attacks, any existing therapies strive to restore adequate blood flow and minimize heart muscle damage. For the first time, there is the potential of actually reversing myocardial infarction damage. Efforts are being made to ensure that bone marrow derived stem cell injections are the most effective type of cells and method of delivery. Hence, bone marrow stem cell injections will be both safe and effective for use in a vast range of tissue types and diseases including cancers, diabetes, bone, and degenerative neurological diseases.
TeleHealth is a Regenerative Medicine clinic in Southern California, Orange County, offering bone marrow derived stem cell injections for numerous conditions. Most of the treatments are covered by insurance. Call (888) 885-8675 for more information and scheduling today!
Resources
Miller School of Medicine (2013). Stem Cells 101. Retrieved from: